Regular price

$0.00

Sale price

$18,888.00

Unit price

per

Regular price

$23,000.00

Sale price

$15,999.00

Unit price

per
Relax for Life is proud to offer OHCO massage chairs that blend age-old massage traditions with advanced technological features. OHCO massage chairs are intricately designed, engineered and Made In Japan, where they are loaded with innovative technology to immerse you completely in your massage.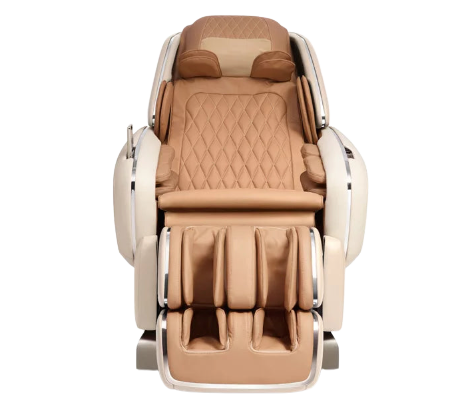 The Complete OHCO Massage Chair Experience
Beyond their cutting-edge massage abilities, OHCO massage chairs also come with advanced technology and design features that take these massage chairs to the next level.  OHCO are described as the Rolls-Royce of massage chairs, being designed by the famous Ken Okuyama (designer of the Ferrari Enzo!) in conjunction with Japanese Shiatsu Master Sensei Okabashi,  they offer premium features and luxuriousness designed to make massages more seamless and compatible with various lifestyles than ever.
Features & Benefits
Features

Proprietary side opening doors for ease of entry and exit.
MaxTrackTM Technology that adapts to your body's contours and combines the benefits of both S-Track as well as L-Track massage chairs.
Zero Gravity Positions as well as Lay Flat Recline for optimal relaxation.
High-Therapy position for improved circulation and injury recovery.
Multi-lingual remote control for ease of operation for English as well as Vietnamese, Chinese, Japanese, Korean, Spanish, German and French. 
Heated massage zones in the foot, palm, back and seat for added comfort.
Heated massage rollers for hot stone sensation to soothe your muscles.
TheraElliptical Calf Kneading that mimics the skilled hands of a massage therapist.
Full Body Air Massage from advanced strategic air cells.
Knead & Stretch Headrest with neck rollers and air-driven cervical traction for neck and shoulder tension release.
Foot rollers that replicate a foot shiatsu massage from a masseuse.
Calf rollers to soothe sore legs and release the tightness in your calf muscles.

Benefits

Universal Bluetooth connectivity and audio immersion for music, soothing sounds, or guided meditations.
Built-in aromatherapy for essential oils so you can enjoy your massage with pleasing scents.
Built-in air ioniser, removing dust and other pollutants from the air to ensure you are breathing the clearest air possible throughout your massage. 
Conscious Approach LED Light – The OHCO not only knows your body, it senses your arrival, casting a soft vignette of light around its base, illuminating your path to rejuvenation.
Gentle entry and exit through side-opening welcome doors, unique to OHCO massage chairs.
Award Winning design from the World Famous Designer: Ken Okuyama (inspired by Okuyama's automotive roots with luxury vehicles in Porsche, Ferrari and Maserati)
Developed in conjunction with world Renowned Shiatsu Master Sensei Okabayashi who is known for his unsurpassed orchestration of touch bringing your whole person into harmony, freeing up the body's healing power, and rejuvenating both mind & body.

Crafted with precision and innovation in Japan, OHCO chairs offer a deep massage experience rooted in tradition and advanced by technology. Transport yourself to a world of comfort and bliss with the OHCO massage chairs for sale at Relax for Life.